Welcome to the Model Muse Wiki
Edit
This wiki presents a catalog of all Barbie® dolls that use the ModelMuse™ body. This site is not affiliated with Mattel.
How to Contribute
Edit
1. Registration is no longer necessary! Jump in and share your photos and comments. (If you do want to create an account, know that it can be used across all wikia sites.)
2. Update photos of individual dolls in their boxes with bigger, better ones.
3. Share photos of dolls you have redressed or restyled at the bottom of each doll page. See Amazonia for an example.
4. Create a gallery with as many photos as you want. Please limit these to dolls with Model Muse bodies (head swaps are welcome). Here is a handy tool to upload multiple photos at once.
Thanks for participating! Leave a message on my wall if you have any questions or suggestions.
New dolls
Edit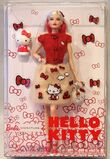 Hello Kitty
(11/15/2017)

Graduation Day
(10/19/2017)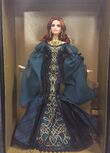 Sorcha
(8/1/2017)
Ad blocker interference detected!
Wikia is a free-to-use site that makes money from advertising. We have a modified experience for viewers using ad blockers

Wikia is not accessible if you've made further modifications. Remove the custom ad blocker rule(s) and the page will load as expected.